The AEDRA Stand Up Paddle KIT is currently the unique able to ensure transport comfort combined with compactness and lightness. Each object is stored and positioned in such a way that weight is less perceivable and comfort is assured.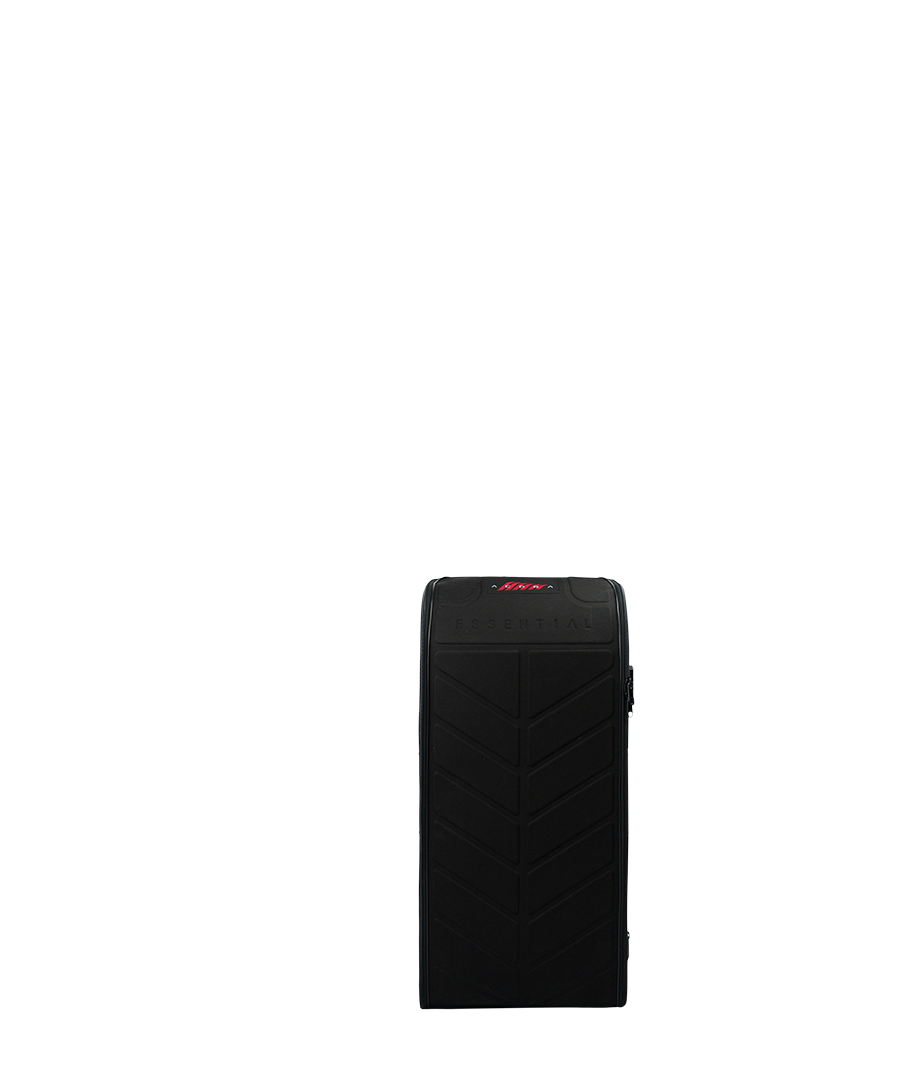 The backpack is ultra-compact and is set to simplify the assembly of the equipment; plus the technical fabrics show maximum resistance to cuts, abrasion, water and do not fade in the sun.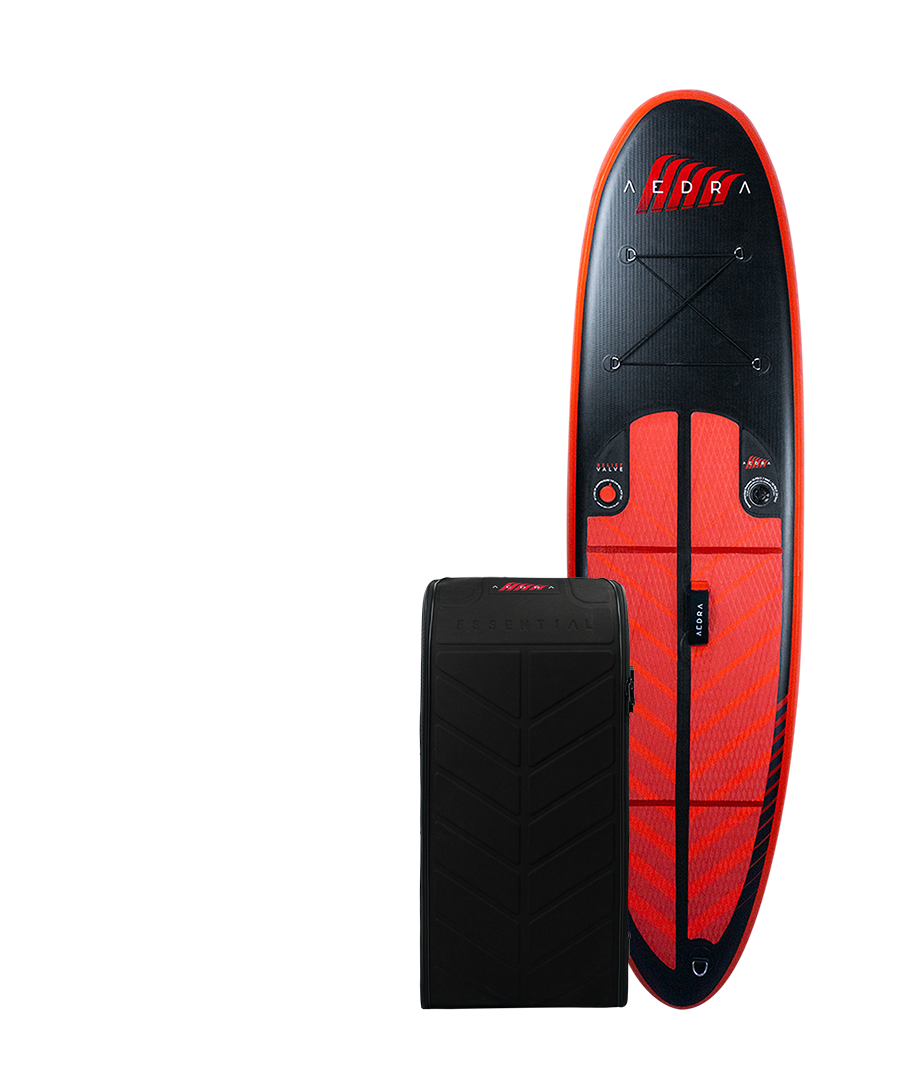 The board is the most compact the market has ever seen: it has been studied to facilitate folding and repositioning inside the backpack, and the relief valve, which guarantees constant safety, makes it unique.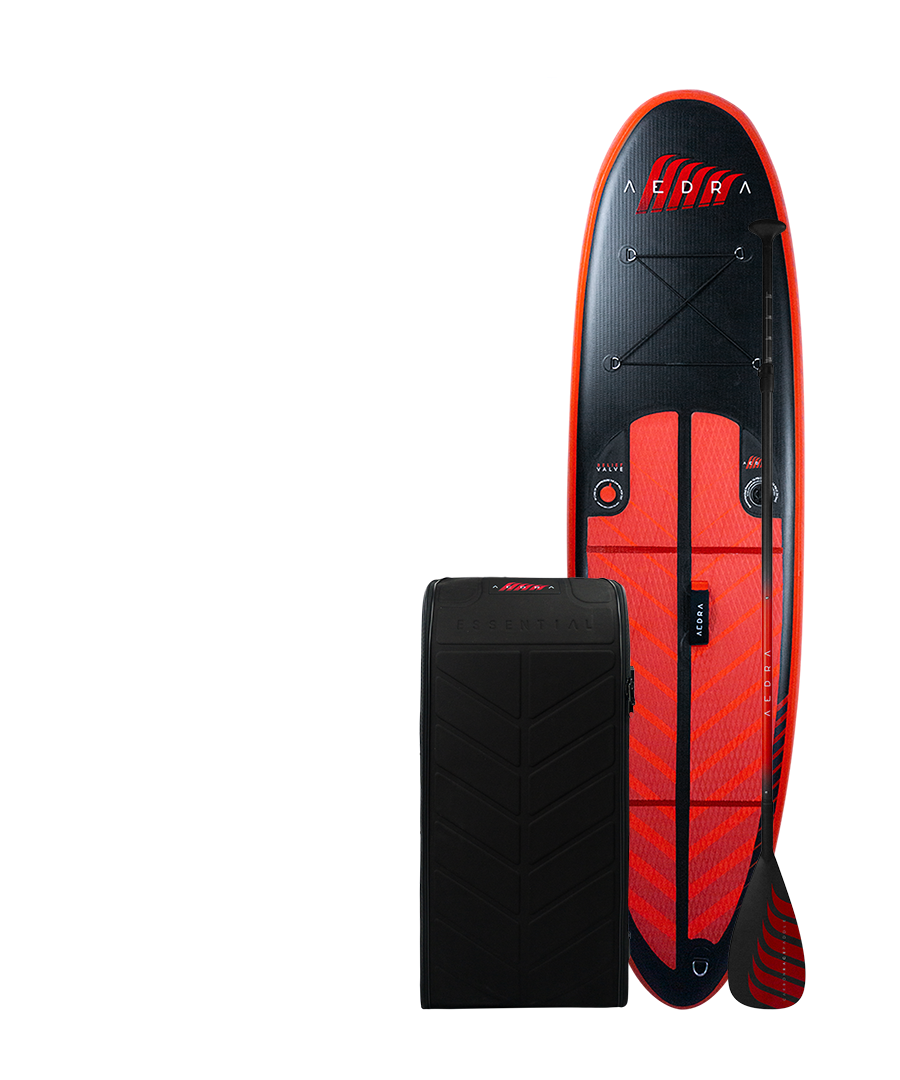 The carbon fiber paddle incredibly increases the level of performance in the water. Its lightness combined with its resistance will allow you to overcome your limits!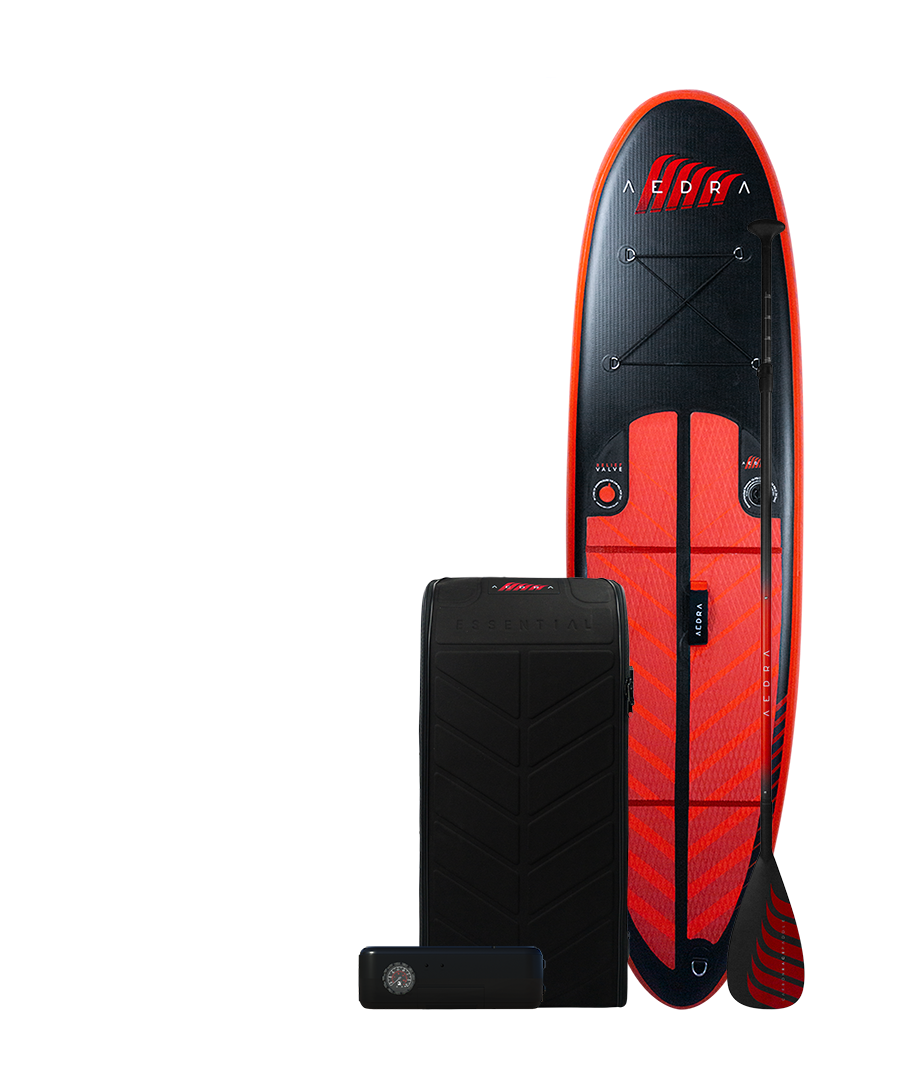 The SCOPREGA inflator is the most compact and silent Stand Up Paddle inflator the market can offer; it inflates and deflates the board in a few minutes while remaining in the backpack. Say goodbye to long and tiring swells under the sun!
The electric deflation of the board allows you to avoid fatigue and unnecessary stress after a day at the beach, and it also incredibly facilitates the folding and repositioning of the board inside the backpack.