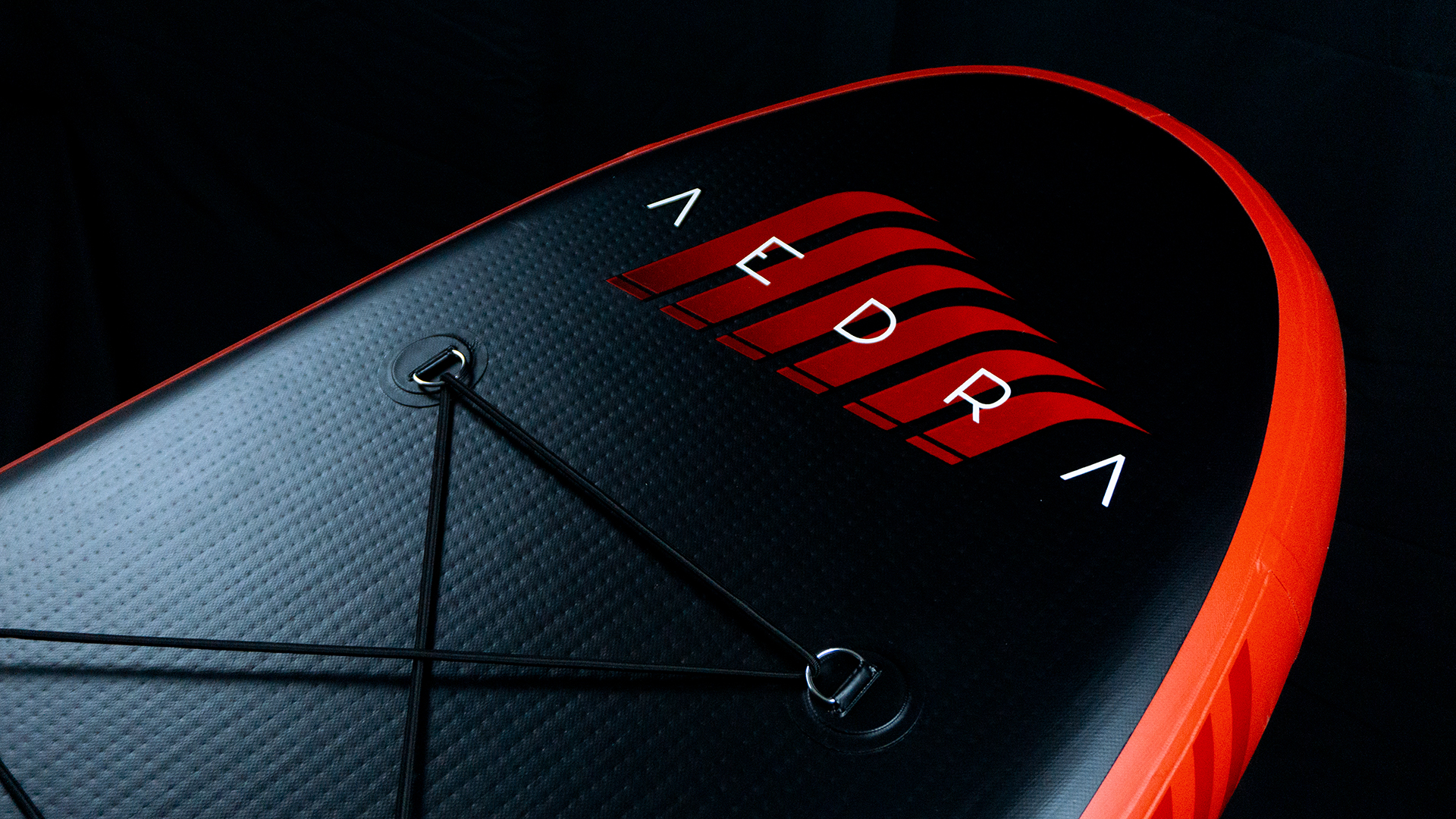 PERFORMANCE COMBINED
WITH EASE OF USE
Forget the effort and the hours spent inflating, deflating and folding the board.
Diving into the water has never been so immediate
CONTACT
The compact ESSENTIAL table was created to speed up assembly and repositioning of the equipment, guaranteeing performance in any type of environment.
Thanks to its ultralight double-layer PVC  the board guarantees safety and high mobility during riding, ESSENTIAL is the perfect choice for families or for enthusiasts who want to have a transportable, fast and intuitive board to deflate, fold and store in its ultra-compact backpack.
The walkable surface, thanks to the diamond-shaped EVA layer that increases grip, is more than 70% and perfectly in harmony with the inflation and safety valve.
EASE TO DEFLATE AND COLLECT

190L – SUPER COMPACT DESIGN

ULTRALIGHT PVC DROPSTITCH
/ EVERY DETAIL IS ESSENTIAL /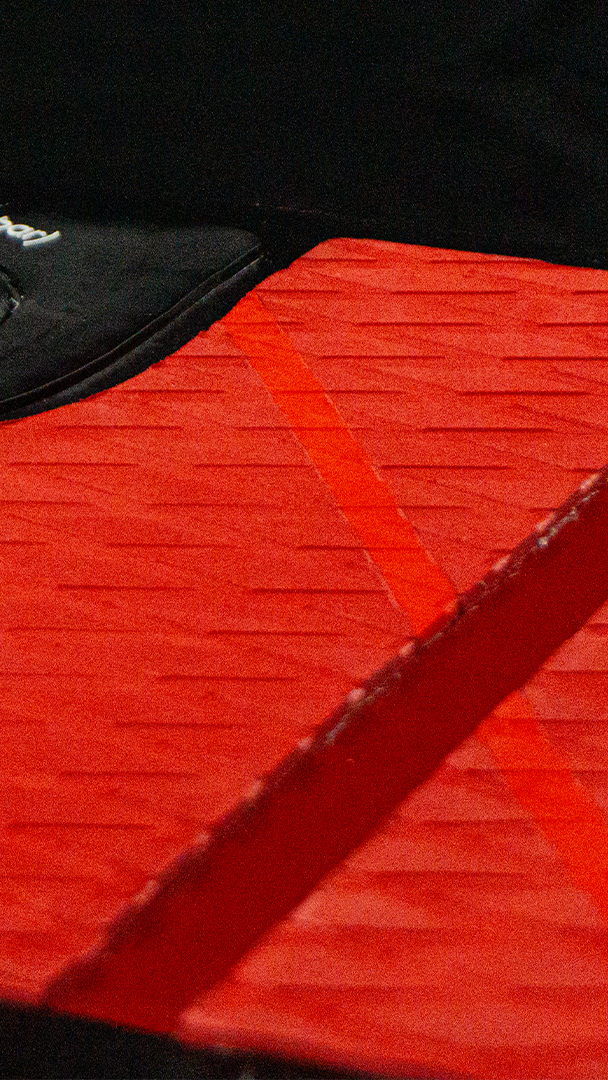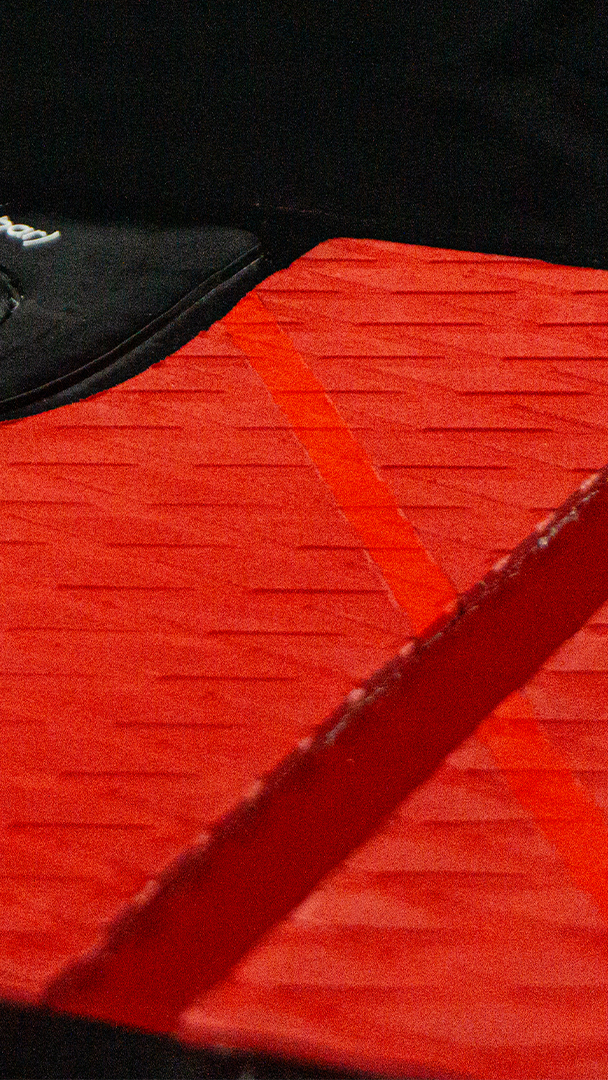 DIAMOND EVA
DIAMOND EVA:
The diamond EVA PAD guarantees the best grip if a sudden change of direction happens.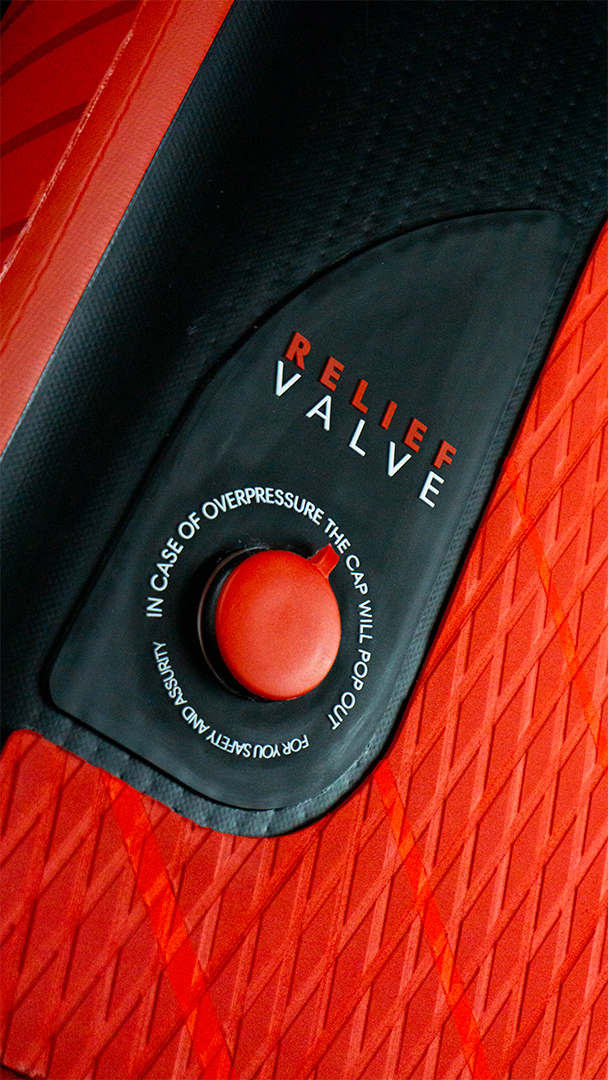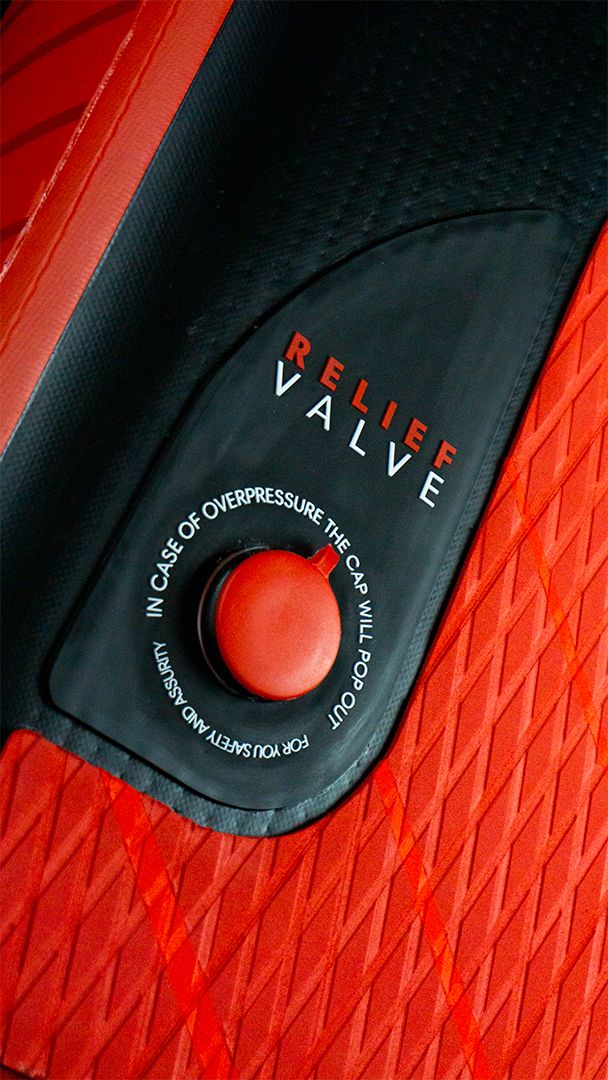 RELIEF VALVE
RELIEF VALVE:
The relief valve allows excess air to be vented when the sun's rays increase the internal pressure. It is the only relief valve on the Stand Up Paddle market.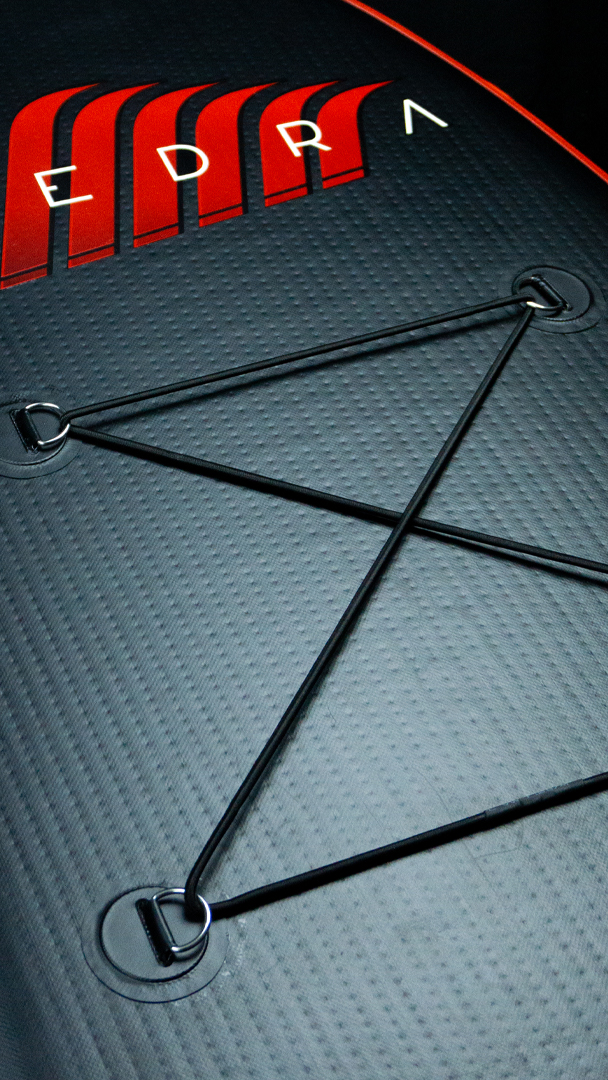 CARRIAGE
ELASTIC LACES:
Elastic laces for carrying objects or backpacks during your explorations.
TOWING:
Tow hook placed under the table to be towed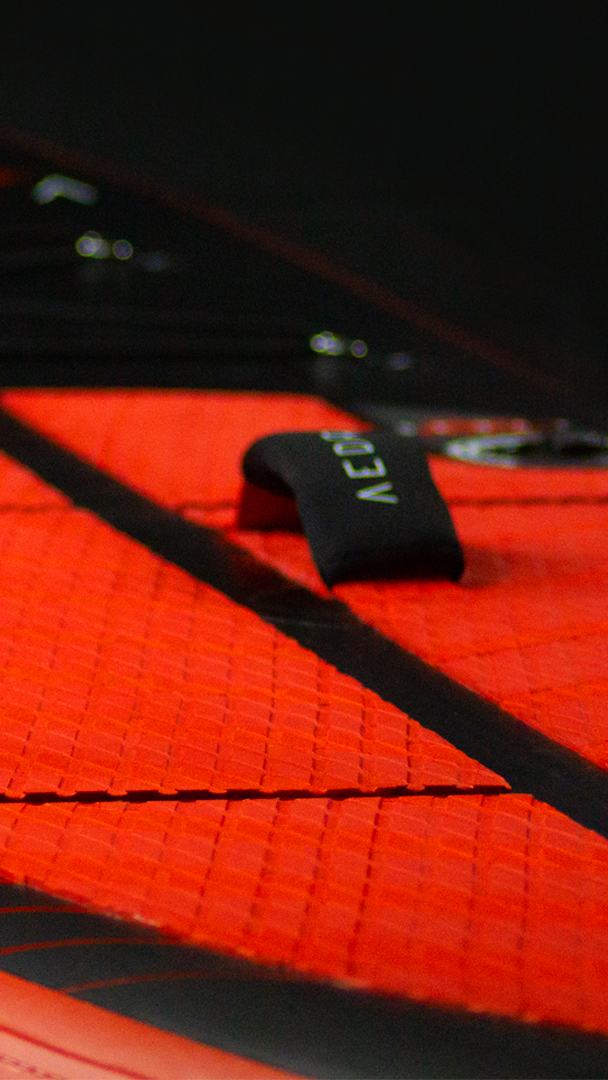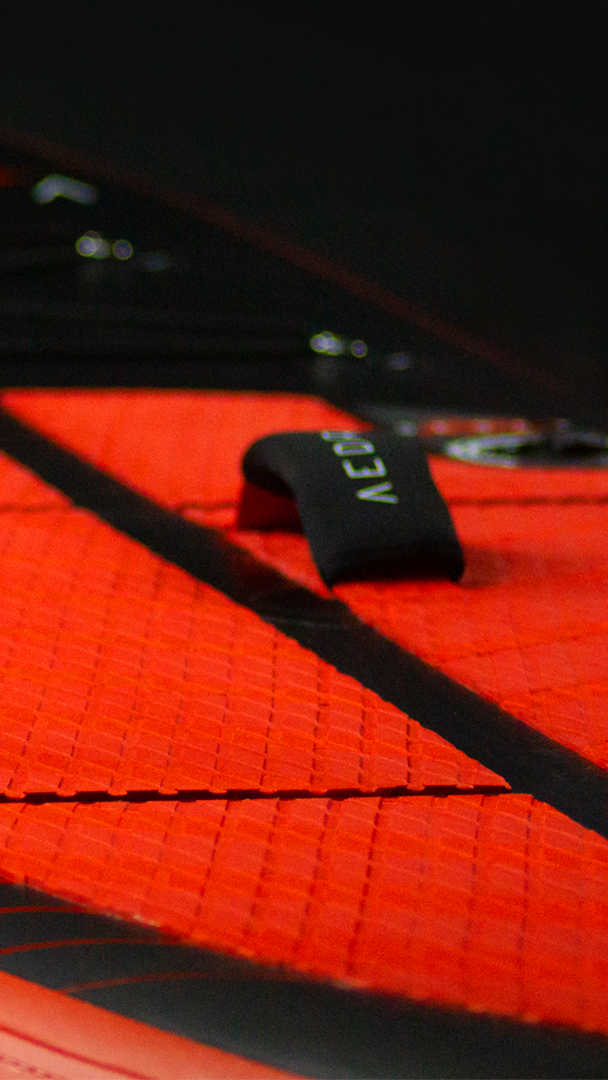 FOLDING
FOLDING GUIDES:
To guide the folding and repositioning phase inside the backpack faster and more intuitively, the EVA PAD has been divided into several parts, ensuring visual indications in perfect harmony with the design of the board.
The board is designed to be folded inside the super-compact ESSENTIAL backpack. Each object has its own location to facilitate the assembly and disassembly phase.
The board is placed directly between the padded backrest and the paddle, so as not to have any object hitting the back.
The folding of the table is facilitated by the division of the EVA, one on the central vertical axis and two on the horizontal section. Watch the video to see how to fold your board!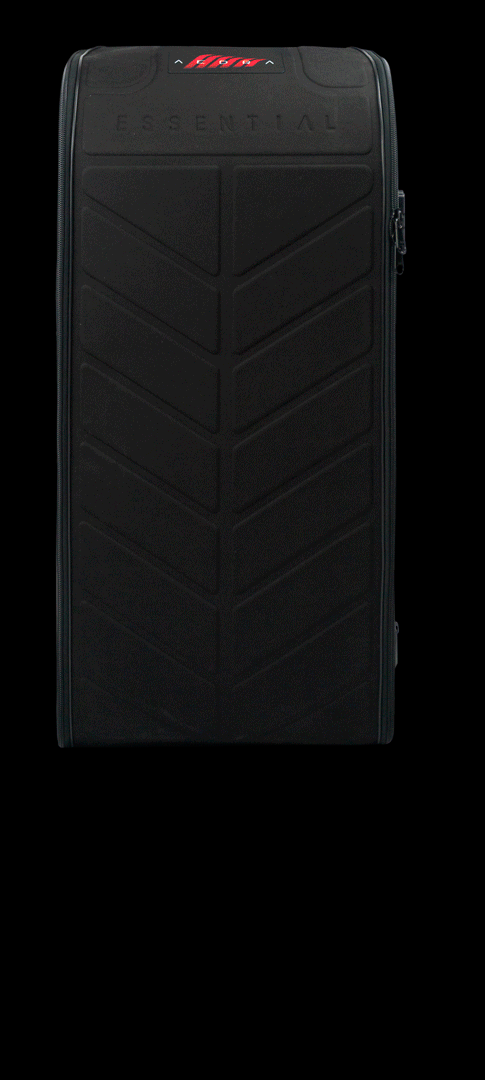 / PERFORMANCE & RELIABILITY /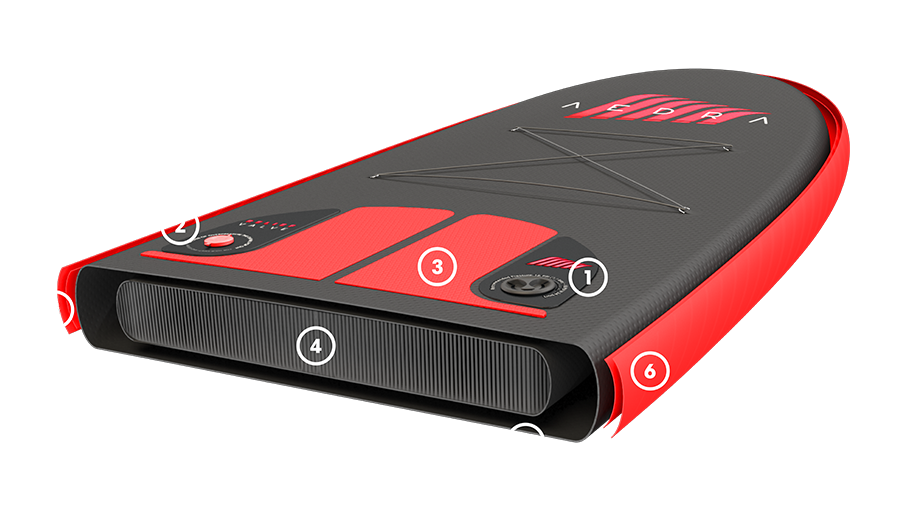 01
HIGH PRESSURE VALVE 18 PSI
02
RELIEF VALVE OVERPRESSURE 18 PSI
03
3MM DIAMOND SKIN EVA PAD
04
HIGH-DENSITY DROPSTITCH FILAMENTS
05
FIRST 0.53MM PVC RAIL TAPE
06
SECOND 0.7MM PVC RAIL TAPE
07
MLS AIRTIGHT COATING