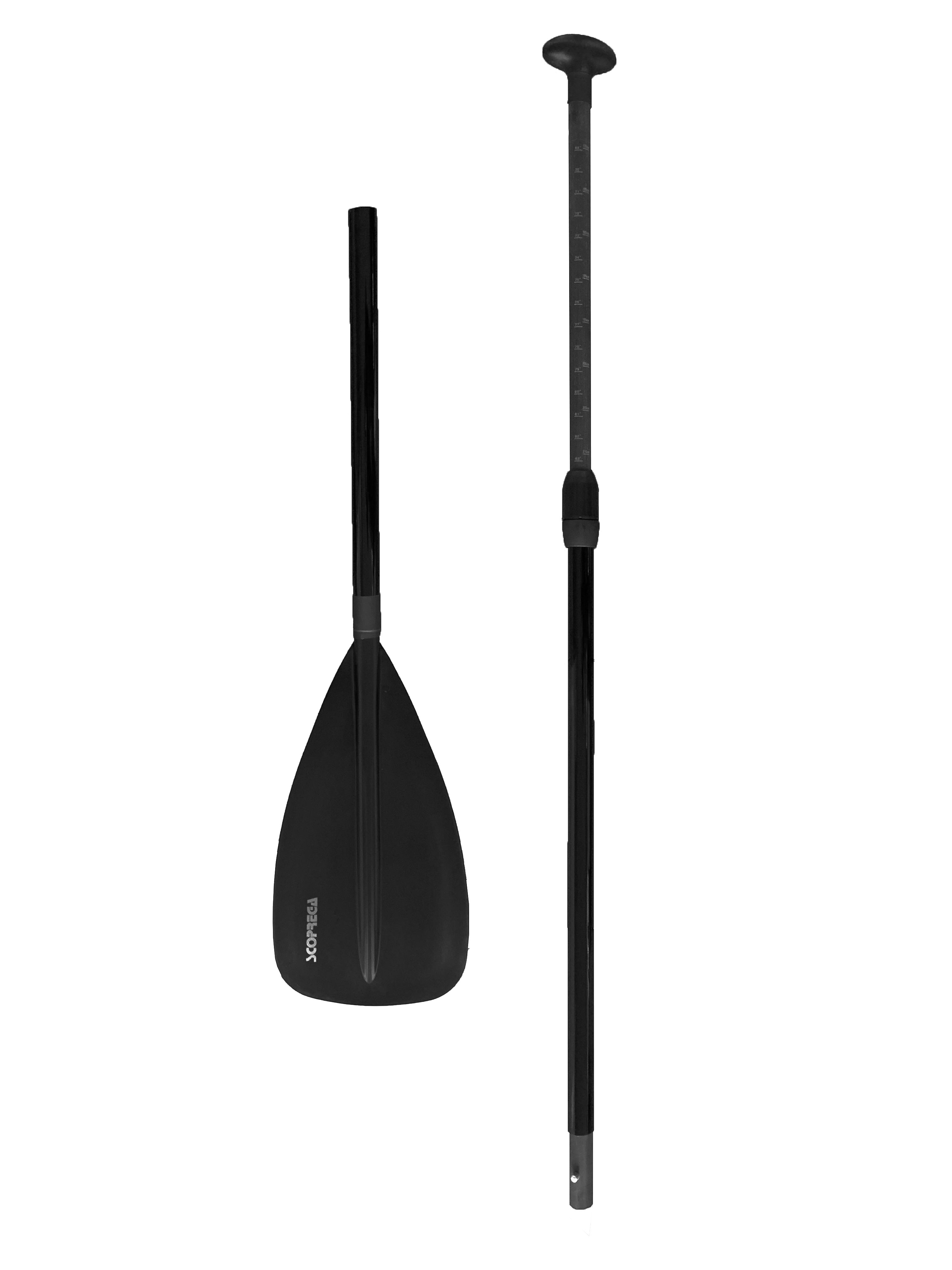 The Essential paddle can be collapsible in 3 parts, and represent a professional and light solution for every SUP adventure.
This paddle is equipped with a quick telescopic adjustment from 170 to 215 cm to fit all heights.
Dimensions: 175 cm to 215 cm

The ESSENTIAL paddle can be divided into two parts to facilitate the packing.
The two pieces are inserted in the appropriate spaces on the fabric that covers the board.
The elastic bands help reposition the pieces and keep each object anchored in its position.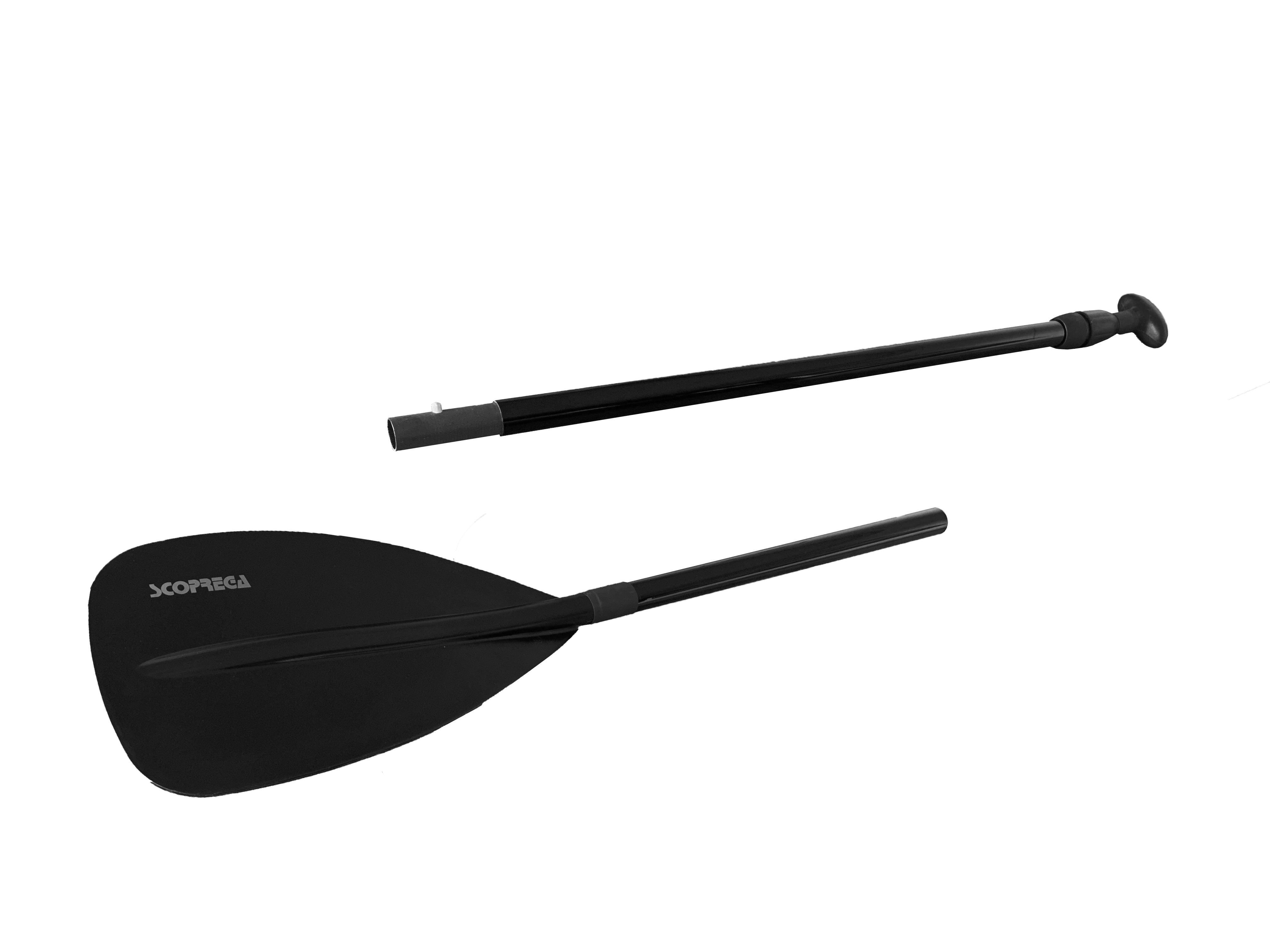 The paddle is divided into two parts, plus an extendable part, allowing the paddle to be converted into two configurations: for adults and for children.
This mechanism ensures maximum versatility during use.