The AEDRA Stand Up Paddle KIT is the only one capable of guaranteeing transport comfort combined with compactness and lightness. Each object is stored and positioned in such a way as to ensure organization and a correct arrangement of the weight, to increase its comfort during use.
To date, the AEDRA KIT is the most ergonomic, light, organized and efficient on the market, making it the most comfortable compact kit ever made.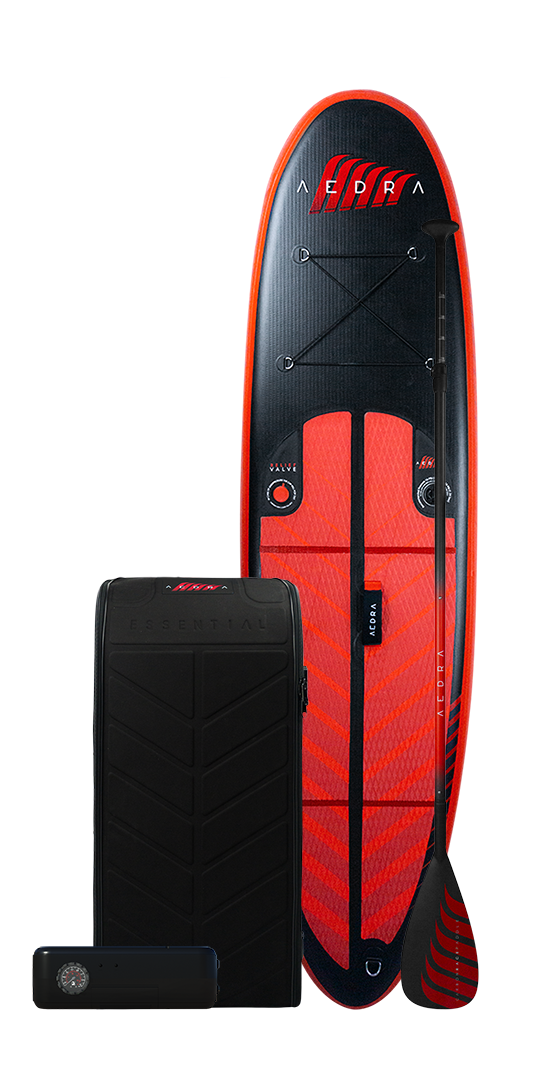 Weight: 10kg | Board Lenght: 8'9
EASY TO USE AND TRANSPORT
190L – SUPER COMPACT DESIGN
ULTRALIGHT PVC DROPSTITCH
INTERNAL ORGANIZATION OF COMPONENTS
AUTOMATED INFLATION AND DEFLATION
Do you want to purchase our products or do you need more information about our service? You can contact us at info@aedra.eu, we'll be glad to help you!